20 Metal Building Ideas to Add Value and Space to Your Home and Commercial Projects
Although metal buildings have been around for quite some time, modern advances in engineering and construction have allowed these structures to grow far beyond simple carports and prefabricated garages. These days, steel structures are used in many applications, from residential storage buildings to industrial metal buildings and commercial facilities like restaurants and retail shops.
This versatility has made prefabricated buildings an incredibly popular construction method.
And if you're searching for an enduring structure ready to take on just about anything you can throw its way, you've come to the right place. It's true that, with these incredible structures, the only limits are your budget and your imagination.
Below, we'll cover 20 inventive ways these metal buildings provide value for their owners, including residential buildings, commercial-grade structures, and more!
Residential Metal Building Ideas
Make no mistake; these buildings aren't simple backyard sheds anymore! Steel structures are intricate buildings designed using tried-and-true manufacturing techniques to deliver a level of service far and above any competing building material. In fact, let's take a look at just a few ways these structures are used in residential settings.
1. Garages
If you're the owner of a family car, you already know it pays to protect it. And if you're like many, affording costly repairs isn't something you'd like to field regularly. But with an enclosed metal garage, you'll be able to keep your vehicles safe, dry, and in pristine operating condition.
2. Home Offices
Whether you're handling family bills or forming your home-based business, having a dedicated space is incredibly important for maximizing productivity and workflow. Steel buildings are a great, cost-effective way of achieving this! And with proper insulation, drywall, electricity, and plumbing, steel buildings can be converted into great business offices.
3. Carports
You can't go wrong with the old-fashioned metal carport. These strong structures provide coverage from rain, snow, and harmful UV rays, ensuring your cars, boats, RVs, and ATVs remain in good shape year-round.
4. Garden Storage Shed
There are few more effective building options for those with a green thumb than a steel shed. These fully customizable buildings give you all-out control to design a space to handle your tools, supplies, and plants!
5. Barns
Agriculture specialists have utilized steel buildings for years to protect their livestock, food supplies, and equipment from the elements. These structures have the adaptability to be used in a wide range of farming applications, from horse stables to loafing sheds and everything in between.
6. Home Gyms
Home gyms are an excellent way to use prefab metal buildings! They can be configured to offer the room you need for weight racks, exercise equipment, and any gym resource you could need!
7. Relaxing Getaway
Sometimes we just need a place to escape. And a relaxation station is a neat way to accomplish that. These steel buildings can be finished and transformed into fully-livable spaces, perfect for mancaves and she-sheds!
8. Home Theaters
Ever dreamed of enjoying the big screen but don't want to go out? Why not bring the screen home with a fantastic home theater? Steel buildings are a great way to create a game room, home theater, or workspace.
9. Utility Rooms
Whether it's cleaning supplies or tools, having a dedicated utility room ensures everything is within reach. And a metal building is undoubtedly up to this task, providing you with an unparalleled level of customizability. So build your utility room your way!
Commercial Metal Building Ideas
Like residential buildings, metal buildings also enjoy wide popularity in commercial settings. So let's take a quick look at just a few areas of industry where these buildings excel.
1. Retail Shops
You may have noticed that many retailers use large metal buildings exclusively for their infrastructure. And there's a great reason for this! Metal buildings can be built quickly and affordably and can provide you with tons of inventory and display space!
2. Warehouses
If your needs are more industrial in nature, some steel structures can be built at great sizes with no need for internal support beams. This provides you with an unrivaled amount of interior square footage- perfect for housing large pieces of equipment and inventory!
3. Auto Maintenance Shops
With the average US citizen owning 1.5 cars, it's no surprise that auto repair is an industry that isn't going anywhere anytime soon. And luckily, metal buildings are the perfect infrastructure for this business type! They can easily be configured to provide multiple service bays, waiting rooms, break areas, and more! Are you looking for a turnkey commercial building? You're on the right track!
4. Rental Spaces
Whether you're designing rental office spaces or creating apartment spaces, steel buildings are one of your most cost-effective options. They can be built at a fraction of the cost of similar-sized wooden buildings!
5. Carwashes
Ready to develop a passive income? Designing and customizing a metal structure for a self-service carwash is an ingenious way to make money with limited liability or responsibility!
6. Self-Storage Units
Self-storage has quickly grown to be a multi-billion dollar commercial industry. So why not dive into this business while taking advantage of cost-effective infrastructure? Commercial metal buildings are the perfect choice for storage units, allowing you to custom-design a commercial property that is sure to generate passive income.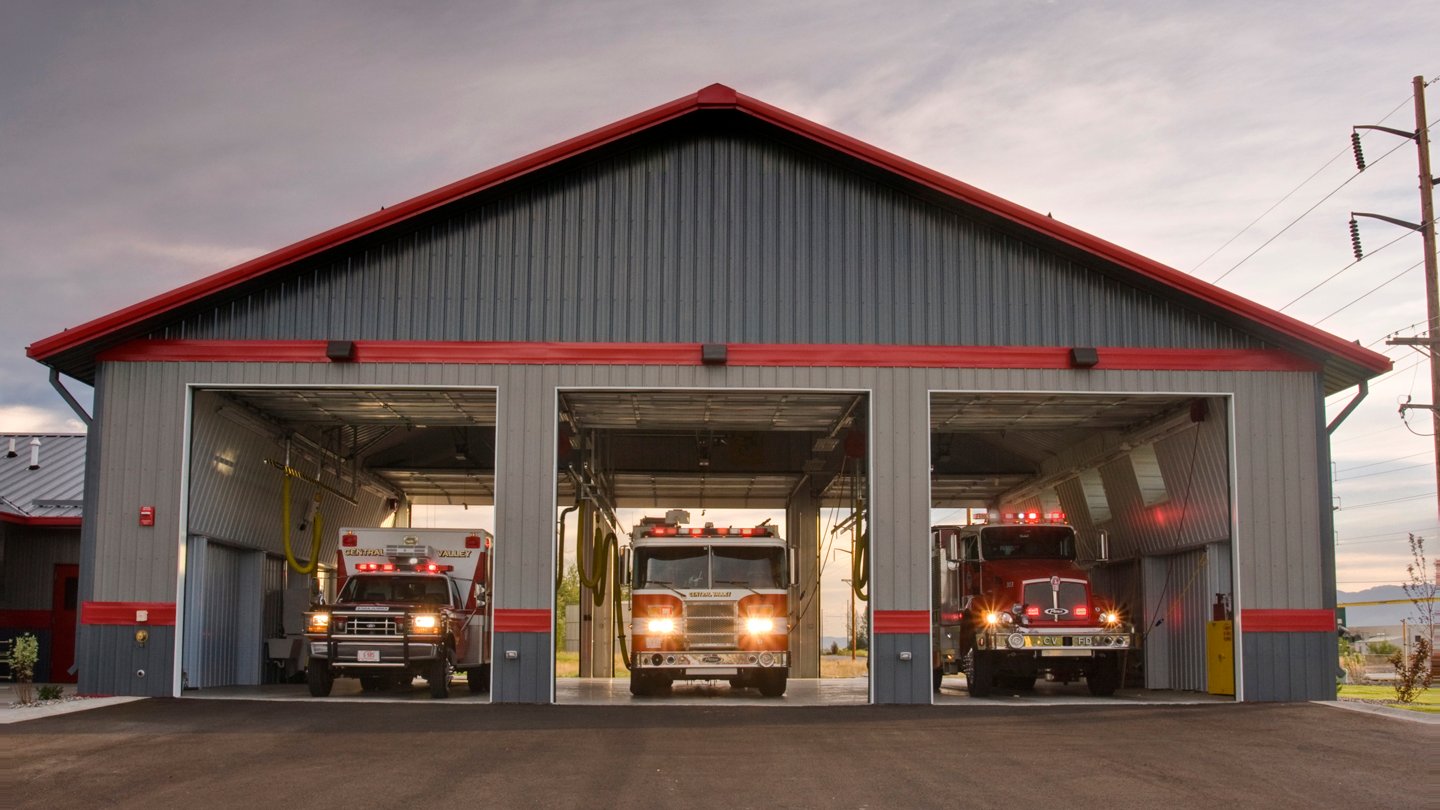 Recreational Metal Building Ideas
Metal buildings are also instrumental in recreational settings, providing owners with the perfect way to build:
1. Pet-Friendly Shelters
Are you taking care of your four-legged friends? Why not give them a comfortable space to rest and relax from the outdoors? Metal buildings are a fantastic way to develop animal shelters, with the customizability for fencing, gates, and washrooms- everything you need to keep your pets clean, healthy, and happy.
2. Workshops
From side gigs to beloved pastimes, having a space for your hobbies is an integral part of leading a balanced life. So why not provide these hobbies with the coverage they deserve? From woodworking to welding and glass blowing, you'll be hard-pressed to find an activity these structures can't handle!
3. Lounge Areas
Sometimes all you need is to kick back and enjoy a drink on your patio. Thankfully, metal carports and buildings are one of your most affordable ways to cover your patio or back porch.
4. Entertainment Space
Hosting gatherings and events is a challenge! And it's challenging enough when you don't have the right setting. So why not ensure that everything goes smoothly with a dedicated event space? Whether you're holding family reunions or barbecues, a metal building can keep you safe and covered all year round.
5. Outdoor Play Areas
Steel buildings are also used for covering outdoor play areas, picnic areas, and seating to provide coverage even in less-than-ideal weather. Are you looking for a cheap way to cover your kid's playground equipment? A metal building might just be up your alley!
Safeway Steel Has You Covered
No matter the application, you can count on Safeway Steel to deliver the goods. We're proud to provide residents across the US with a wide range of metal buildings. Our structures are built using state-of-the-art engineering techniques, ensuring you get a building that will outlast the competition.
Looking for a way to house your business? A metal structure can handle that. How about a residential office? Steel can do that, too! No matter the job or need, Safeway Steel has you covered.
So, if you're ready to start your metal building journey, give us a call today at +1 (800) 818-2245! Our experts are waiting to help you from the beginning to delivery and beyond!