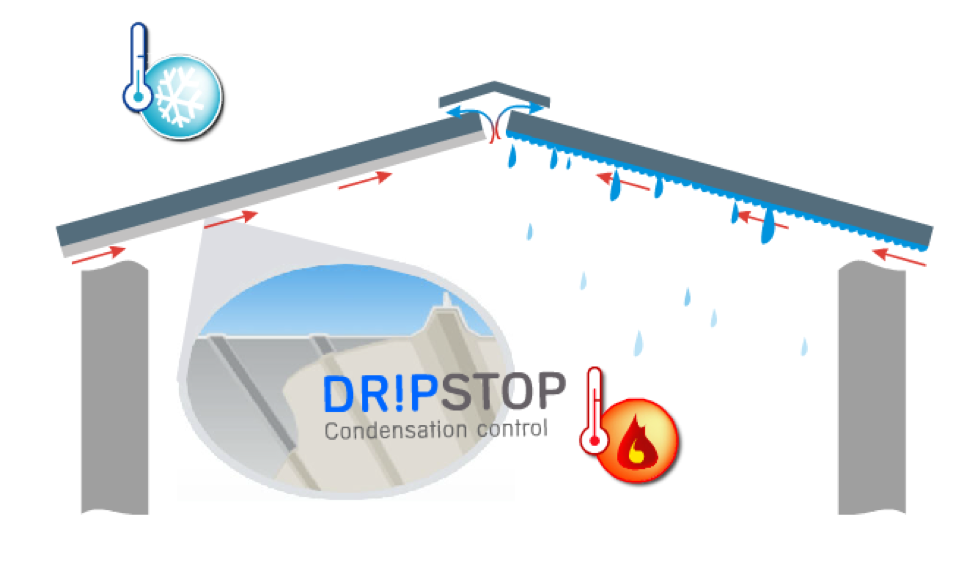 Dr!pStop Condensation Control Insulation
Dr!pStop Condensation Control Insulation.
Dr!pstop provided by Safeway Steel is all about Keeping your metal building's interior climate controlled.  This ensures comfort as well as maximizing the life of your building structure. Careful consideration of your building insulation needs should be taken prior to the construction of your steel building.  It is much more expensive and difficult to retrofit a metal building with insulation once it has been built. The cost of insulation represents a small percentage of the total cost of your entire project and should not be neglected!