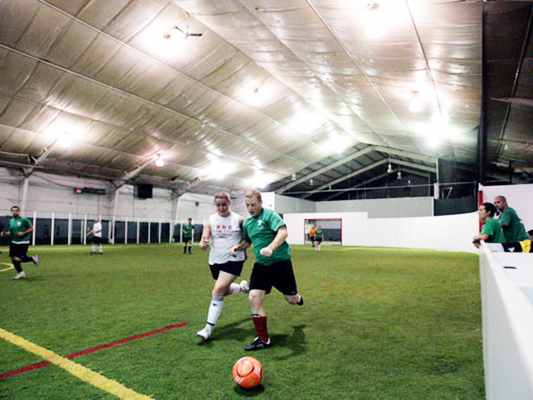 OUR RECREATIONAL AND SPORTS STRUCTURES
Safeway Steel provides cutting edge metal indoor for a vast array of sports and activities. From indoor soccer and basketball complexes to rock climbing and Crossfit gyms we can create one to fit what you do for fun!
Sports Arenas
Rock Climbing Gyms
Crossfit Gyms
Gymnasiums
Indoor Basketball Courts
Ice and Inline Skating Rinks
Indoor Golf Driving Ranges
Indoor Tennis Courts
Paintball Arenas
& More
35 Year Warranty
On Rust through perforation for your new building.
40 Year Paint!
Paint that fights against the elements and always looking new.
Free 3D and Design
We never charge for the design of your Steel Building.
INDOOR SPORTS COMPLEXES
Safeway Steel can provide you and your community with a top-notch indoor space for games, events, birthday parties and social gatherings. We offer you cost-effective options to suit your individual needs. Our building experts will be with you for the whole concept, planning, delivery, and construction process to ensure that your purchase is exactly how you want it.