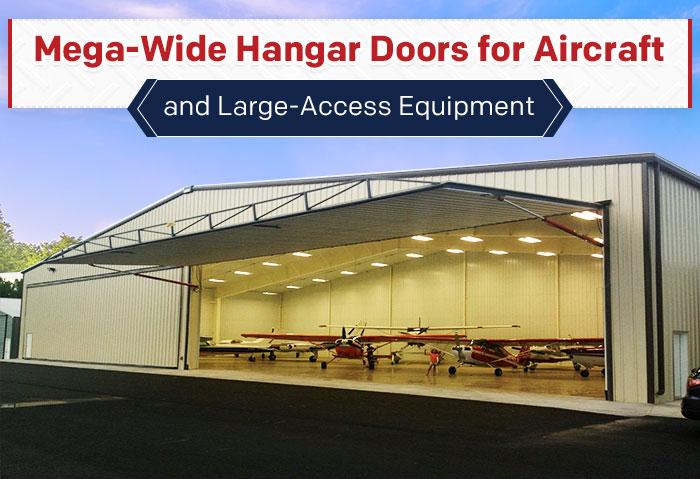 Mega-Wide Hangar Doors for Aircraft and Large-Access Equipment
Aircraft are marvels of human engineering and ingenuity. It is truly remarkable the level of innovation present in aircraft, especially considering their relatively short history. As incredible feats of human engineering, aircraft come with a high price tag and a demand for proper storage and maintenance.
The challenge this creates is one of space. While the building required to house aircraft must be large, the true obstacle involved access to said building. After all, wings are wide!